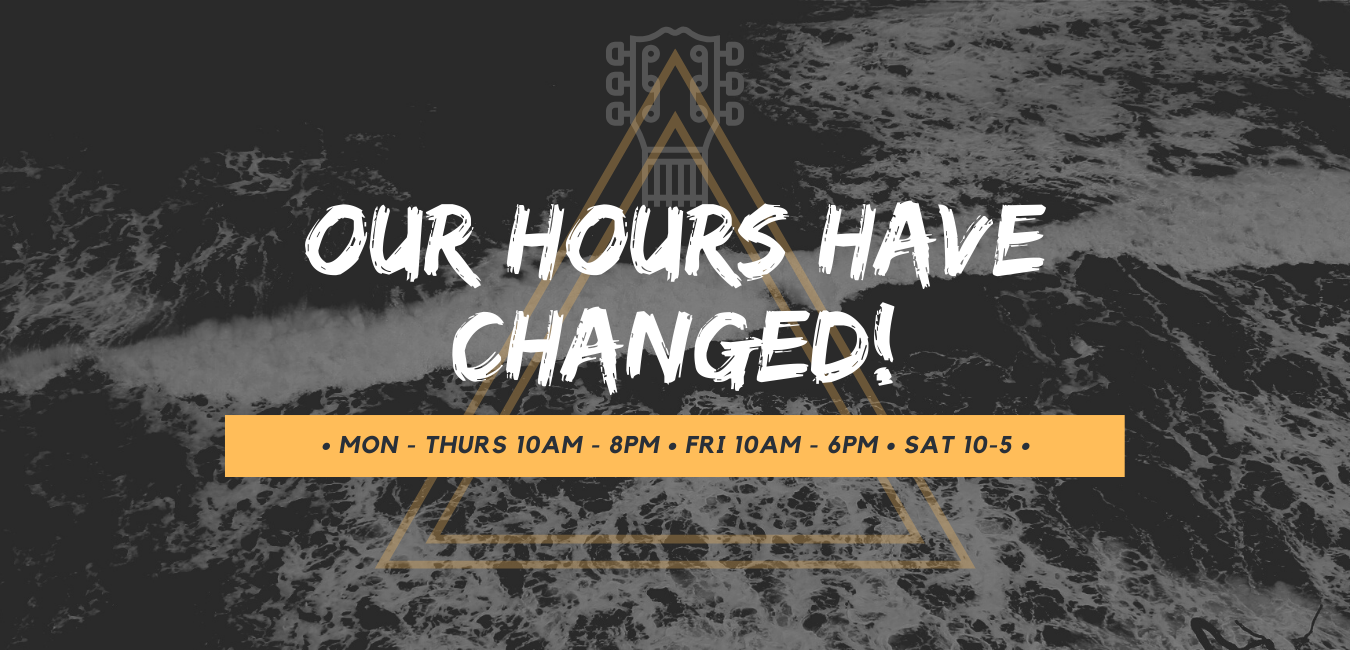 For holiday hours, please check our Facebook page: Lanham Music Facebook
We also have an Instagram page full of new products and announcements: Lanham Music Instagram

Welcome to Lanham Music! We are happy you are here.
Lanham Music is a locally owned store in the bustling town of St. Joseph, Missouri. Since 1978, Lanhams has been providing the musicians of northwest Missouri with guitars, amplifiers, effect pedals, drums, pro audio, and all music accessories. Lanham Music has built a solid reputation on strong customer service and always competitive pricing. We value building and maintaining long-standing relationships with our customers. This has been our most rewarding value.
Our customers are the reason Lanham's has been here 40 years, and why we will continue serving Saint Joseph far into the future. You can be assured that we will do everything possible to please you and gain your trust and loyalty.

As a business, we have grown with and adapted to all the newest musical technologies and advancements, but have had success in keeping our lessons old-fashioned. We know that the benefit of quality, interactive, in-person lessons cannot be replaced by any technology.
For 40 years, people of every age have entered Lanham's and learned their instrument of choice, such as guitar, saxophone, drums, banjo, mandolin, bass, clarinet, ukulele, and everything in between. The most important part of our lesson program is our teachers and their students. Our instructors care for their students' success and will do their best to suit their students' specific needs.
You can have any level of expertise and our instructors will begin where you are in your musical endeavor. Some people reason that internet-based lessons are less pressure and more convenient because you go at your own pace, but we find that many people try online lessons and learn that they need a person to keep them on track. Our instructors will go at your pace, encourage you, assign practice, and recommend specific approaches for you to succeed. People learn differently, and our instructors will do their best to cater to your learning style. This is something internet based lessons cannot do.
Our instructors have over two hundred years of combined experience. These experiences include education, such as Masters Degrees in both music and audio, and performances, such as playing with acts like Kansas, 38 Special, and Toby Keith. We only hire the most qualified instructors and our musicians love what they do.